The Exec | 15712 N Pennsylvania Ave | Cube 6
Executive Office Space For Lease w/ 1 Office, Conference Room, Kitchenette, 2 Restrooms
office suite / executive office
Rent displayed is Year-1 Rate without any applicable buildout adjustments. Annual rent escalations may apply. CAM rates advertised are current but subject to annual adjustment.
Total Estimated Monthly Expenses
Month 1 Rent (Pro-rated if lease doesn't begin on the 1st)
Total Estimated Move-in Expenses
** Utility activation fees also apply. Fees will vary by applicant's credit and history with the respective provider.
Welcome to The Exec at the Main Street Business District, offering efficient Cube offices, the perfect solution for professionals, entrepreneurs, area or territory reps, and startups searching for a peaceful and secure workspace. Located just two miles north of Memorial on Pennsylvania Ave, our fully enclosed and furnished small offices are the ideal retreat from home or a small office space where you can work without interruption.

Each Cube office has everything you need to start working immediately, including a built-in desk and shelves, a rolling chair, and carpeted floors. The secure commercial glass door provides privacy, while the window into the hallway with blinds offers natural light and a view. The affordable rent rates are all-inclusive and paid monthly, meaning you won't have to worry about hidden fees or utility bills.

As a Cube office tenant, you'll enjoy full access to the building's conference room, kitchenette, and dedicated restrooms. You'll also have a private USPS mailbox kiosk with the prestigious Edmond, 73013 zip code. We include high-speed WiFi, and each office has a hot network port so that you can stay connected and productive at all times. Patron and visitor parking is available in front of the building in the Main Street plaza, while tenant parking is reserved at the back of the building, where there is an abundant supply.

The building is accessible 24/7 with electronic access, while individual offices are key-access. You can rest easy knowing your belongings are safe and secure. Our cleaning crew also refreshes the building twice weekly, so you'll always work in a pristine environment.

Whether you're a freelancer needing a quiet workspace or a startup looking for a professional setting to grow your business, Cube offices at The Exec are perfect.

Our Cube offices provide a comfortable, convenient, and secure workspace to help you stay productive and focused. Contact us today to schedule a tour and see why Cube offices at The Exec are the perfect fit for professionals, entrepreneurs, area or territory reps, and startups searching for a peaceful and secure workspace.
SPACE LOCATION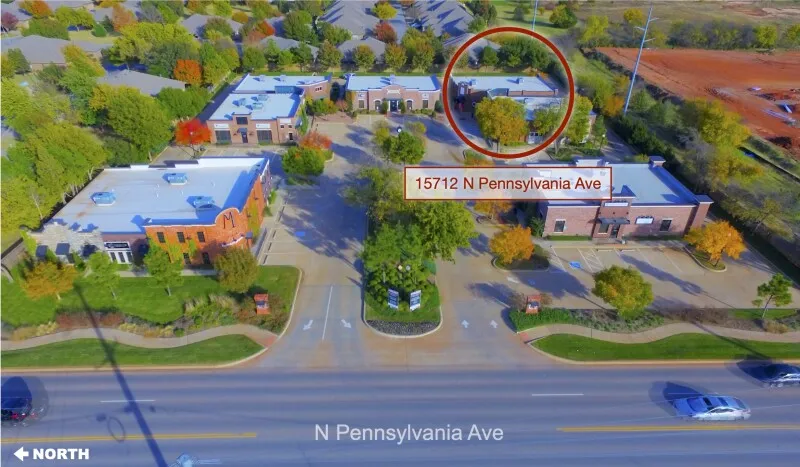 PARKING
Step into a charming slice of yesteryear with our Main Street Business District development. As you arrive, you'll be greeted by convenient guest parking spaces located right in front of the Main Street Buildings, evoking memories of strolling down an old-fashioned downtown street. As a tenant, you'll have designated parking located on the east end of the development, tucked behind the 15712, 15808, and 15812 buildings. With easy access to both guest and tenant parking, you can focus on your business without worrying about where to park.
Can't find the space you're looking for?
Get notified by text or email when spaces become available!
Subscribe now