The Exec | 15712 N Pennsylvania Ave | Suite 4
Executive Office Space For Lease w/ 1 Office, Conference Room, Kitchenette, 2 Restrooms
SPACE LOCATION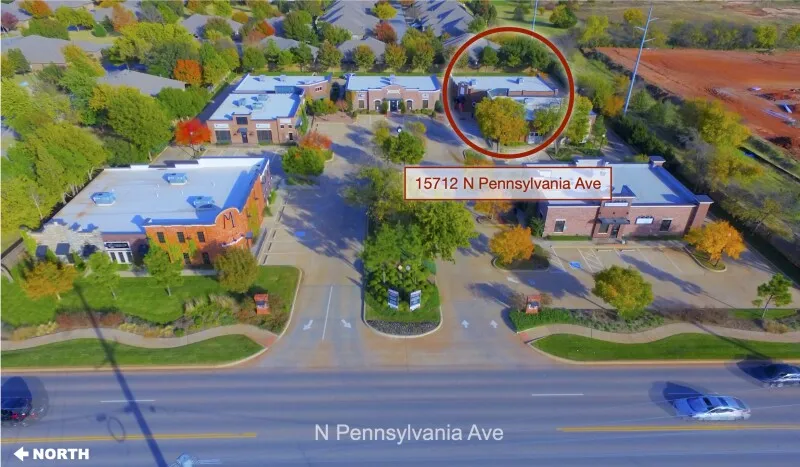 PARKING
Step into a charming slice of yesteryear with our Main Street Business District development. As you arrive, you'll be greeted by convenient guest parking spaces located right in front of the Main Street Buildings, evoking memories of strolling down an old-fashioned downtown street. As a tenant, you'll have designated parking located on the east end of the development, tucked behind the 15712, 15808, and 15812 buildings. With easy access to both guest and tenant parking, you can focus on your business without worrying about where to park.
Can't find the space you're looking for?
Get notified by text or email when spaces become available!
Subscribe now