15808 N Pennsylvania Ave | Suite A10
Executive Office Space For Lease w/ 1 Office, Conference Room, Kitchenette, 1 Restroom
office suite / executive office
Rent displayed is Year-1 Rate without any applicable buildout adjustments. Annual rent escalations may apply. CAM rates advertised are current but subject to annual adjustment.
Total Estimated Monthly Expenses
Month 1 Rent (Pro-rated if lease doesn't begin on the 1st)
Total Estimated Move-in Expenses
** Utility activation fees also apply. Fees will vary by applicant's credit and history with the respective provider.
If you have been searching "small office space for rent near me" or "single office space to rent near me", then your search is over becauseSuite A10 at Main Street is the perfect small office suite for you.

Suite A10 is located in the Professional Suites at Main Street Business District. This single office space for rent features carpeted floors, an interior closet, high ceilings, and a large exterior window that brings in plenty of natural light.

The office suites in this building share common area space such as hallways, kitchenette, and restrooms as well as the entrance and exit to the building. The building receives weekly cleaning of the common area space.

Suite A10 is an all bills paid (including wireless & hardwired internet) office space for rent, making it a perfect option for any small business or start-up company. This suite also includes access to an on-site conference room (in The Exec building) along with 24/7 building access through a key card system.
SPACE LOCATION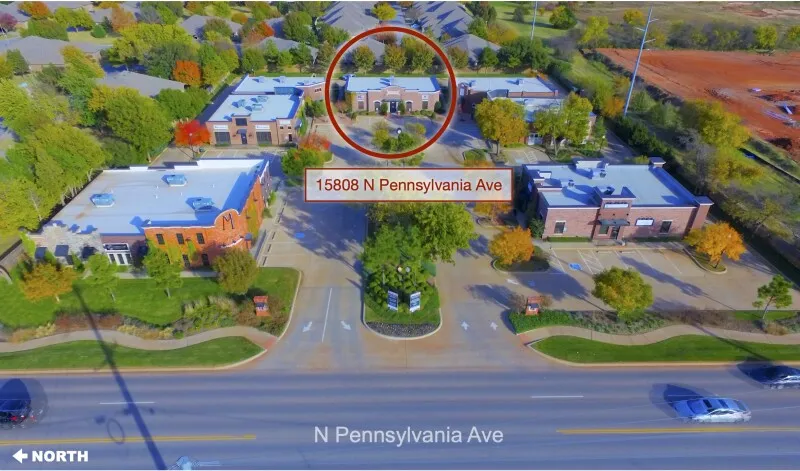 PARKING
Reminiscent of an old downtown Main Street, the center of the development provides guest parking spaces directly in front of the Main Street Buildings. Tenant parking is located on the east end of the development, behind the 15712, 15808 and 15812 buildings.
Can't find the space you're looking for?
Get notified by text or email when spaces become available!
Subscribe now